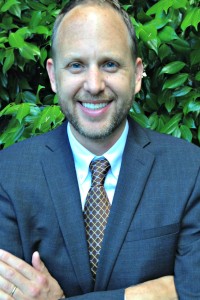 Benjamin D. Miller is a Certified Professional Guardian and has been involved in fiduciary and guardianship services since 2003.  Ben was a co-owner of a guardianship/trust agency from 2007-2014.  He sold his ownership interest to start a business with his wife in Edmonds, Washington with a renewed focus on superior service, reasonable fees, while always adhering to core values of integrity, honesty, and dependability.
Experience includes lead case management for clients as legal guardian, trustee, probate administrator, and attorney-in-fact for finances & health care.  In addition he has managed all operation systems and employee supervision.
Ben specializes in financial management which includes budget preparation, cash flow projection, bill paying, investment monitoring, income tax return coordination, management of real property, and preparation of court reports.  His expertise also includes the development of forensic accounting reports for special financial issues unique to a given client's circumstances.
Ben is a strong client advocate for people with diminished capacities and mental disabilities. He has worked directly with Banks, APS, DSHS, local law enforcement agencies, FBI, and FDIC Division of Risk Management to build cases against financial perpetrators and to recover stolen assets.
Ben holds a Bachelor of Arts degree in Secondary Mathematics Education and has been a Certified Professional Guardian since 2007.  He has been a member of the Education Committee for the Washington Association of Professional Guardians (WAPG) since 2014, recruiting speakers and developing semiannual continuing educational training seminars for Washington State Certified Professional Guardians (CPGs).
Ben has been an active volunteer instructor with the Outdoors for All Foundation since 1995, teaching ski lessons to enrich the quality of life for children and adults with disabilities through outdoor recreation.  Ben also maintains a substitute teaching license with the State of Washington.
Ben upholds the highest level of integrity and honesty in the field. He passionately cares for his clients and is an expert at creating order out of chaos, disarming turbulent issues by providing a trusted insightful methodology and thoughtful plan to advocate for his clients. Ben provides a personal touch by managing all aspects of the case and working with a top tier network of legal professionals and health care service providers.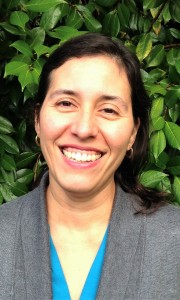 Diane P. Miller has been a registered nurse since 2010. Diane is an in-patient RN at a local Seattle Hospital serving high acuity patients and also has care manager consultant experience with a local guardianship agency.
Diane specializes in advocating for clients' care needs, coordinating medical treatment, discharge planning and educating clients, family members, and caregivers.  She focuses on client visits to monitor status and care in residential settings.  She uses her nursing clinical judgment to develop the clients' care plan, coordinates physician and therapy appointments, and develops court reports on the annual status of the person.
Diane holds a Bachelor of Science degree with distinction in Biology and Chemistry.  She began her health care career as a certified nursing assistant and phlebotomist when she was an undergraduate.  She has worked in molecular biology research for privately funded companies as well as on educational research grants for pediatric HIV and hearing/deafness genes at the University of Washington.  Prior to her nursing degree she volunteered for over five years with a homeless teen clinic providing administrative support and HIV testing counseling.